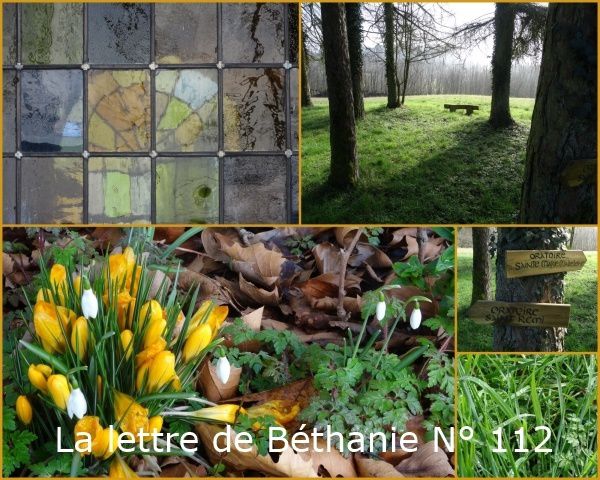 Dear Friends,
A few weeks of Lent are nothing, and yet some of us are already losing their fat, especially their soul-fat, because our worst enemy is the fattening of the ego. So we work at it, and it works on us…
What point have we reached with our asceticism? What are we doing? Is what we have decided to apply at the beginning of Lent bearing any fruit? Because if we have been seriously working at it for the last few weeks, then necessarily it will be showing some fruit. And in an astonishing way, the first fruit that Saint Paul points out is to immediately say and declare: "You are the Light! Comport yourselves as sons of light." What an affirmation! We could live with it till the end of Lent and up until Easter! It would suffice to awaken us to a reality that perhaps isn't ours at all.
The question is a simple one: am I a bearer of light for those whose paths I cross in my daily life—today, tomorrow and the next day? Do I bring a little joy and peace to those whose paths I cross? We all know that we come away from some encounters completely drained, brought down, floored, because the other one has sucked the lifeblood out of us by his darkness. On the other hand, there are other encounters that really place us into that light; we are perked up, a ray of joy, love and peace inhabits us as it were, and that's the testimony. But when we're not in that light—and we can all question ourselves (the answer lies in our hand like a ripe fruit)—we very well know what we mean to one another.
The Light is Christ. He said, "I am the Light." So which is the right way? What is the East that draws me like a magnet at every moment? A thousand times a day we have to ask ourselves: where is my heart? What is it tuned to?
We are invited to a deep inner listening—this is the method that God Himself offers us at the beginning of the Bible. Listen! And you'll notice that Jesus created a special beatitude for Mary—that is, for humankind, for each and every one of us. In the Gospel there is a woman in the middle of the crowd who fell madly in love with Jesus. Deep down we feel that she fell in love by just looking at this marvelous man and hearing him talk. She was penetrated by a thrust to the heart and said, "Blessed are the breasts that have nursed you." Jesus answered her, "Blessed rather are those who hear the Word of God and keep it in their heart."
Mary is the disciple's model because she kept watch over her heart. She did not leave her inner East. She is really the light for us all, and if we are in the state of inner listening, she will become our mother and in turn we will become mothers, because those who do this are God-bearers.
Have a Happy Lent!
With all our affection till we meet again soon,
Father Alphonse and Rachel
For Your Meditation
Do not be afraid of working hard to keep the purity of your baptism and put into your heart the ways that lead up toward the Lord.
Carefully keep the act of acquittal that you have received by pure grace… Let us be light, like the disciples learned from the one who is the great Light: "You are the light of the world." (Mt 5:14)
Let us be luminaries in the world by holding high the Word of life, by being power of life for other.
Let us begin seeking God, seeking the one who is the first and purest light.
Saint Gregory of Nazianzus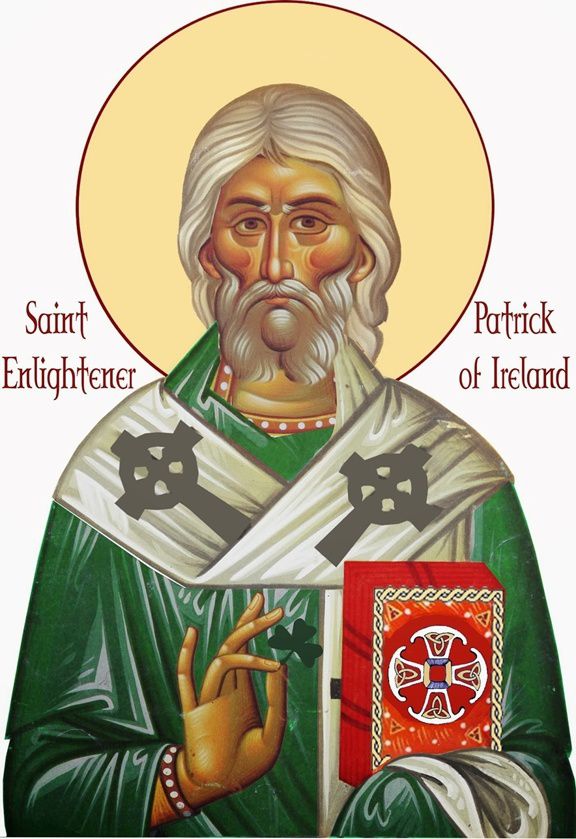 Prayer
St. Patrick's Breastplate
(the Lorica or Deer's Cry)
For my shield this day I call:
A mighty power:
The Holy Trinity!
Affirming Threeness,
Confessing oneness,
in the making of all
Through love...
For my shield this day I call:
Christ's power in his coming
and in his baptizing,
Christ's power in his dying
On the cross, his rising
from the tomb, his ascending;
Christ's power in his coming
for judgment and ending.
For my shield this day I call:
strong power of the seraphim,
with angels obeying,
and archangels attending, in the glorious
company
of the holy and risen ones
in the prayers of the fathers in visions prophetic
and commands apostolic
in the annals if witness ...
For my shield this day I call:
Heaven's might,
sun's brightness,
Moon's whiteness,
Fire's glory,
Lightening's swiftness,
Wind's wildness,
Ocean's depth
Earth's solidity,
Rock's immobility.
This day I call to me:
God's strength to direct me,
God's power to sustain me,
God's wisdom to guide me,
God's vision to light me,
God's ear to my hearing,
God's word to my speaking,
God's hand to uphold me,
God's pathway before me,
God's shield to protect me ...
From evil enticements,
from failings of nature,
from one man or many,
that seek to destroy me,
anear or afar…
Around me I gather
these forces to save
my soul and my body...
Against knowledge unlawful
that injures the body,
that injures the spirit.
Be Christ this day my strong protector
against poison and burning
against drowning wounding
through reward wide plenty
Christ beside me
Christ before me
Christ behind me
Christ within me
Christ beneath me
Christ above me
Christ to the right of me
Christ to the left of me
Christ in my lying, my sitting, my rising
Christ in heart of all who know me
Christ on tongue of all who meet me;
Christ in eye of all who see me;
Christ in ear of all who hear me.
For my shield this day I call
a mighty power:
The Holy Trinity!
Affirming Threeness,
Confessing oneness,
in the making of all
Through love...
Translation by Bishop Paul Dupuis